Marcel Melo
Petrobras
Innovation Senior Manager - R&D on Topside Technologies
Currently, leads the Research Development and Innovation team in Topside Technologies, in the General Management of Research, Upstream Development and Production Development at the Petrobras Research Center. At Petrobras, worked as a Processing Engineer and as Consultant at the Research Center in the area of Flow Assurance and Primary Processing technologies, working with the operational areas of Oil Exploration and Production. Led teams for 10 years implementing technologies and providing technological services for the Upstream and Downstream segments, for water treatment and reuse, produced water treatment for reinjection and disposal, minimization of the generation and reuse of solid waste and atmospheric emissions reduction. Holds a degree in Chemical Engineering from the Federal University of Rio de Janeiro (1999), a PhD (2002) and a Post-Doctorate (2012) in Chemical Engineering from the Coordination of Graduate Program in Engineering, COPPE.
Creating energy from data
Anderson Marinho de Lima
Equinor
Head of Digital and IT
Anderson Marinho de Lima joined Equinor in 2008 as IT/Telecom Manager. He has progressively held different leadership roles including Share/Business Services Manager, IT/Digital and Project Manager both on Brazil and Norway. Anderson is graduated in Computer Science from University Gama Filho with executive MBA in Business management from Fundação Dom Cabral, and IT Management from the Brazilian Federal University, and Leading digital trasnformation certification from Berkeley School. Since 2018 Anderson has been heading up Digital & IT Equinor Brazil.
The Future of AI Implementation to Maximize Reliability in FPSOs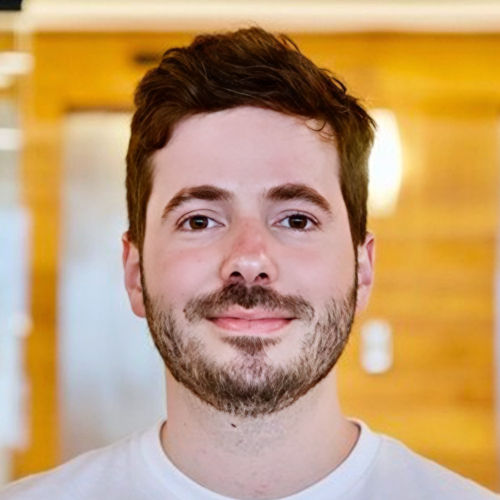 Julio Ribeiro
Shape Digital
Head of Product
Julio is responsible for the digital product teams at Shape. He leads the definition of Shape's product strategy and planning, and oversees their delivery by the technical teams. Before Shape, Julio was a senior product manager at the game development startup Wildlife Studios and a data science specialist at McKinsey & Company. Julio holds a bachelor's degree in mechanical engineering and a masters degree in electrical engineering, both from PUC-Rio.
Enhancing O&M Practices Through Technology and Innovation
Jaime Turazzi Naveiro
Petrobras
Buzios Projects & Pre-Operations
M.Sc. in Mechanical Engineering and post-graduate degree in Petroleum Engineering by PUC-RJ university, with a bachelor degree in Industrial Engineering by UFRJ university. Extensive track record of leading cross-functional multi-disciplinary teams in complex capital projects and investment transactions, incluing Sapinhoá and Tupi development. Currently works as general manager for Búzios asset, responsible for operational readiness and new projects of the largest deepwater field in the world. Also, leads a transformative program within Petrobras, to incorporate technology in O&M practices, to increase productivity and reduce exposure to risks.
Soft Robots – Learning from nature to enable novel ways of working
Diego Russo Juliano
Shell Brasil Petróleo LTDA
Technology Delivery Manager
Diego is currently a technology delivery manager in Shell Brazil, working in the R&D team, responsible for a portfolio of robotics and additive manufacturing projects, run under ANP Levy rules, with several external industry and academic partners. His background in offshore operations and capital projects in several countries where Shell operates, provides him with the ability to articulate the needs of offshore assets into well thought R&D programs, targeting enhancing offshore the industry robotics supply chain.
Bacalhau: Lessons learned so far during a globally challenging context to execute a global project.
Trond Meling
EQUINOR
VP Project Manager
Education:
MSc Mathematics from University of Oslo, 1993 PhD Computational Fluid Dynamics from NTNU 1998

Work history:
Employed by Statoil 1998. Now Equinor.
1998 – 2006: Various positions within research, engineering and projects;
2006 – 2009: Manager Platform Technology + Project Manager Statfjord OLS A Repair;
2009 – 2013: Chief Engineer Platform Technology;
2013 – 2015: Senior Vice President Subsea and Marine Technology in TPD TEX;
2016 – 2017: Technical Director Johan Sverdrup project;
2018 – 2020: Project Director Johan Sverdrup Phase 2 project;
2020 April – present: Project Director Bacalhau project.
Carlos Mastrangelo
ENAUTA
Chief Operations Officer
Mr. Carlos Mastrangelo holds degrees in oil and civil engineering from the Federal University of Rio de Janeiro (UFRJ). He has over 35 years' experience in the oil and gas industry, mainly at Petrobras and SBM Offshore. Mr. Mastrangelo has resided in various countries and worked in the development of highly complex FPSOs. He has been acknowledged by the global industry on many occasions. In 2019, he was granted with the "Distinguished Achievement Award for Individuals" in Houston, promoted by the Offshore Technology Conference (OTC), the largest worldwide event in the oil exploration and production industry, for his leadership and pioneering role in the design and implementation of cost-effective FPSOs.
Fernando Mauricio de Aquino
Petrobras
Buzios General Manager
Fernando Mauricio de Aquino Mendes is an engineer graduated between the Federal University of Rio de Janeiro and the École Centrale de Lyon in France, with a postgraduate´s degree in oil economics from the French Petroleum Institute and petroleum engineering from PUC-RJ. He also holds an MBA in advanced business management from the Fundação Getúlio Vargas and a master's degree in Contemporary Management of Organizations obtained at Fundação Dom Cabral. He has been in the O&G industry for 20 years, most of them working with E&P capital projects at Petrobras. He has already held roles in the planning and execution of infrastructure projects and production development. He led the development of the Oil and Natural Gas Infrastructure Master Plan for the Santos Basin Pre-Salt Cluster and the development of these investment projects, as well as other production development projects at the Pre-Salt area. After spending a couple of years as the corporate head of capital projects governance and practices, in 2021 he has been appointed the General Manager for production development of Buzios offshore field where he is currently responsible for a US$ 45 billion CAPEX aimed at the implementation of a production capacity of about 1.4 million barrels of oil per day.
FPSO Portfolio Decision – a Petrobras case
Gisela Macedo
Petrobras
General Manager of Procurement Strategy for Investments
16 years working in different areas at Petrobras, including FPSO project management and currently in Procurement. She is in charge of Petrobras' investment sourcing strategies. Graduated in engineering by Universidade Federal do Rio de Janeiro, with a master's degree in administration at PUC-Rio.
Onwed and Leased FPSOs from an FPSO Contractor perspective
Rodrigo Rocha
MODEC
BUSINESS DEVELOPMENT MANAGER
Rodrigo Rocha is currently the Business Development and Proposal Manager for MODEC in Brazil, responsible for engaging new projects and clients in the country, having participated directly on the contract awards of the FPSOs destinated to Sepia, Mero 1, Buzios 5 and Marlim 1 areas. The company is currently building 2 FPSOs for Brazil and operates 14 units in the region, which process close to 25% of the total production in the country. With large experience in the oil and gas industry, before joining MODEC in 2015, Rodrigo worked with business development and contracts management in drilling, shipbuilding and FPSO companies. Rodrigo holds a bachelor degree in Business Administration by the Federal University of Rio de Janeiro (UFRJ) with a post-graduation degree by the Brazilian Petroleum, Gas and Biofuels Institute (IBP).
FPSO Operating Models – Maximizing Value Through Objectives Alignment
Leonardo Carneiro
Shell
Head of Production Excellence
Civil Engineer, MBA at Fundação Don Cabral, specialization in Business Management at IMD with 35 years of experience in the O&G Industry, in the areas of Project Management, Logistics, Asset Integrity and Operations.
Financing FPSO Projects in the Context of Energy Transition and Lowering Emission
Daniel O'Czerny
Citibank
Director - Global Infrastructure Finance
Daniel joined Citi in November of 2017 and serves as Head of Global Infrastructure Finance LatAm. Prior to that, Daniel held multiple positions at Daemon, HSBC and Banif. In his career Daniel structured and financed multiple offshore units totaling over $10bn, including 6 FPSOs in the past 5 years.
Joao Carlos Alves Rodrigues
MULTI Systems & Engineering Ltd.
Partner / Senior Consultant
Joao Rodrigues is a senior assessor on Regulation & Operational Safety to Industry. He has worked in consulting, management and direction positions in O&G Operators and Service Companies, in Country and abroad (MAERSK, SBM, TRIDENT, PERENCO & SAIPEM). Joao has also been a consistent contributor to SPE since 2013, being engaged on several executive and technical committees for local and international events. Joao holds a B.Tech in Electrical Engineering and a MBA in Economics Engineering, among other graduates (Law & Safety) and certificates (EX & ISO).
Alexandre Bonavita
OCYAN S.A.
Process Safety Manager
Alexandre Bonavita is undergraduated in Chemical Engineering, and graduated in Process Safety Engineering, Work Safety Engineering and Environmental Management. He has 33 years of experience in the areas of Safety, Environment and Quality in several market segments and in the last 20 years he has been dedicated to the Oil & Gas and Energy Segment. He currently holds the role of Process Safety Manager at Foresea and is responsible for the Internal Audit Program of the Organization's Integrated Management System.
The new Brazilian "Operational Safety Management System"
Luiz Henrique de Oliveira Bispo
ANP
Superintendent of Operational Safety
Chemical Engineer and Master in Engineering, Chemical and Biochemical Process Technology from UFRJ, he worked as an Operations Technician at Petrobras, and has over than 15 years of experience at the National Agency of Petroleum, Natural Gas and Biofuels (ANP), having acted as a Specialist in Regulation, Head of the Inspection Center for Oil and Natural Gas Production Metering, Deputy Superintendent of Development and Production, Superintendent of Local Content, Superintendent of Government Participation, being on the triple list of Deputy Directors from February 2022 to January 2024, having held the position in 2022. Luiz Bispo is currently the new Superintendent of Operational Safety.
O&M Challenges regarding the Management System
Arthur Machado Langoni
PETROBRAS
Asset Reliability Manager for E&P
Arthur Langoni received a Mechanical Engineering degree from the Federal University of Uberlândia in partnership with the French National Institute of Applied Sciences. The Getulio Vargas Foundation awarded him a Master of Business Administration as well. He has handled many assets, along more than 15 years of expertise in maintenance and reliability, when has undergone numerous specialized courses in the area. He currently manages the Corporate Reliability of Petrobras' E&P assets.
Marcelo Mafra Borges de Macedo
OCYAN S.A.
Sustainability VP
Current VP for Sustainability at Ocyan S.A, he is responsible for defining the stragety for ESG, operational and occupational safety for the business areas. Previously, Marcelo held the position of Regulatory & Institutional Manager at SBM Offshore, having also worked for an extensive period for ANP where he served as Superintendent of Operational Safety and Environment and as Head of the Local Content area. Marcelo is a chemical engineer (UFRJ) and has an Executive MBA in Oil & Gas, as well as an MBA in Regulation of Energy Markets.
Regulatory Affairs and Health / Safety / Environment do GOM BU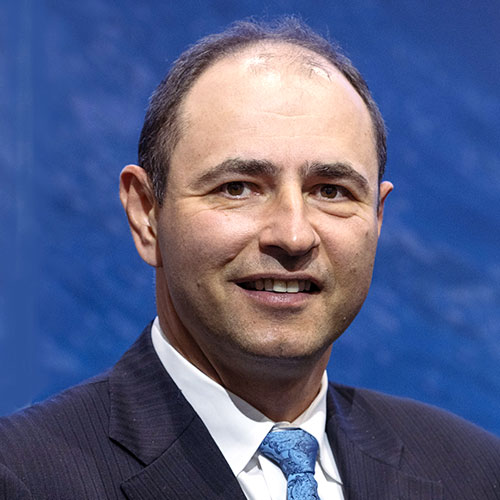 Greg Kusinski
CHEVRON North America E&P
Regulatory Affairs Team Lead
Dr. Kusinski manages Regulatory Affairs for Chevron Gulf of Mexico, focusing on approval of major capital projects, technology qualification and acceptance. He has over 25 years of industry experience and has worked in various corporate capacities focusing on major capital project execution, management of industry consortia, and development and deployment of technology. He received B.S. (High Honors), M.S. and Ph.D. degrees in Engineering from U.C. Berkeley where he also completed the Management of Technology program. He earned an Executive MBA from Rice University with focus on Corporate Strategy and Finance (top Honors).
Orlando Ribeiro
NORWEP
Energy Advisor
Orlando Ribeiro is an Innovation Mentor with more than 35 years of experience in developing and deploying innovative technologies in projects in Brazil and the US Golf of Mexico. His last position in Petrobras was as Head of Technology ( CTO ), Executive Manager for CENPES . During this period in CENPES, he launched the program "Petrobras Conexões para Inovação ", promoting the interaction with the startup ecosystem. Today Orlando is working as Senior Advisor, Energy Advisor for NORWEP, Startup Mentor, Startup Advisor and Angel Investor at Urca Angels. He held a BSc in Mechanical Engineering from IME.
Maria-Celia Ximenes
Chevron Shipping Company
General Manager, Marine Technical and Projects
Maria-Celia Ximenes has been in the Shipping, Oil and Gas industry for over 40 years and currently serves as General Manager of the Marine Technical and Projects in Chevron Shipping in Houston. In this position, she is responsible for providing support to Chevron worldwide project development and floating facilities in the areas of marine technical, projects, asset integrity, and operations. Maria-Celia started her career working for Verolme Shipyards in Brazil. After graduate school in the USA, Maria joined Chevron in 1991 and has held positions of increasing responsibility in engineering, project development, technology and operation areas. She has had leadership positions in the design and construction of Chevron's tankers, and in the development of oil and gas Floating Production Offloading Storage (FPSO) facilities. Maria-Celia holds a Bachelor degree in Naval Architecture from the Federal University of Rio de Janeiro, Brazil, a Master degree in Civil Engineering and a PhD degree in Naval Architecture & Offshore Engineering from the University of California, Berkeley.
Multiple Innovations to Address the net Zero Challenge
John Haakon Nustad
Aker Solutions
SVP Business Development New Build
Worked in the O&G business since graduation in 1995. Started carere in Kvaerner, and moved on to Nuovo Pignone as test/mechanical engineer working mainly on O&G platform with gas turbines and compressors. Several years in Siemens O&G withing the new unit and service area, before started up Aker Clean Carbon, a focused CCS company where we build the Test Center Mongstad in Norway, where John had the position as comissioning manager for the plant. In Aker Solutions John has had various positions within the front end group and now hold the position as SVP for New Build focusing on Feed to Execution.
Altera Next Generation FPSO - Emission Reduction Technologies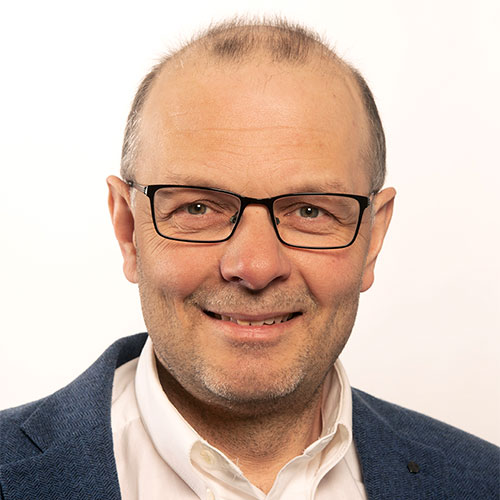 Arnfinn Lunde
Altera Infrastructure
Director Innovation, Concept & Product Development
My name is Arnfinn Lunde, Director Innovation, Concept & Product Development at Altera Infrastructure. I've more than 25 years of experience from the Oil & Gas industry. The last 12 years in Altera in various positions supporting our FPSO business, as well our technology development for the next generation FPSO both in harsh and benign waters.
Decarbonization alternatives for existing assets
Maíra Carnaval
Shell
Senior Facilities Engineer
Maíra Carnaval is a professional with 17 years' experience in engineering and support to operation of FPSOs, currently dedicated to support the decarbonization effort in line with the target to be a net-zero emission energy business, acting as the technical focal point for Brazil. Maira is graduated in Chemical Engineer from Federal University of Rio de Janeiro and also holds a Master's degree in Process Engineering from same University.
Equinor's journey to net-zero
Dário Derenzi Neto
Equinor
Head of Brazil Operational Excellence
Dário Derenzi has 20 years of experience in the O&G business. He is a Mechanical Engineer from PUC university in Rio, with an Executive MBA from COPPEAD and a Masters from University of Calgary, in Canada. In Equinor he is heading up Operational Excellence program in Brazil, focusing on enabling the local organization to deliver multi-asset operations. Prior to that he was leading the energy efficiency portfolio in Brazil and the O&G digital portfolio globally.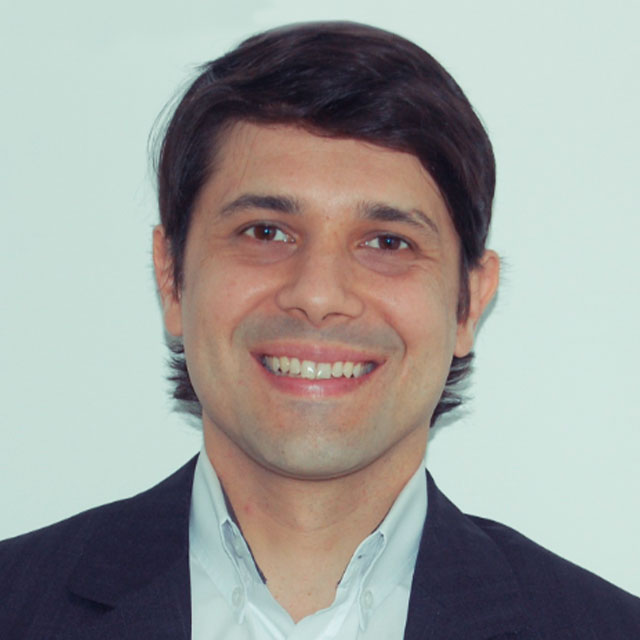 David Aquino
Equinor
Senior Production Engineer
David holds a BSc on Mechanical and Production engineer from the Universidade Federal de Itajubá (UNIFEI), specialization on Production Techniques from the Technische Universität Dresden (TU Dresden), specialization on Petroleum Engineering from Universidade Estadual Norte Fluminense (UENF). He has actuated on the Oil & Gas industry for the last 16 years, from general field engineer to international business developer on different regions and countries for Schlumberger and HILTI, and today works as a Senior Production Engineer in Equinor.
Lourenço Fróes
Petrobras
New FPSOs Program Coordinator
Certified PMP,worked in Petrobras offshore megaprojects as team leader,commissioning manager, engineering and procurement manager and project manager. Experience of working overseas as construction coordinator in France, FLNG development in France and procurement expeditor in US Graduated in Electrical Engineering by UFRJ, Master Degree in Energy Planning by COPPE/UFRJ. Currently works at the Coordination of PROFORT (Petrobras New FPSOs Program).
FPSO Almirante Barroso Case Historie
Marco Antonio Guerra Pires
Petrobras
Buzios Field Readiness Manager
Mechanical engineer, MBA, Readiness Manager for Buzios' Field leased and owned FPSO under construction units, having experienced more than 20 years in activities related to operations, maintenance, and assets management, in Petrobras Campos, Santos and Solimões Basins.
Guyana Liza FPSO, success approach
Rafael Torres
SBM Offshore
Business Development Director
Executive with over 20 years of experience in Energy industry, being 15 in SBM Offshore and currently working as Business Development Director with overall responsibility for prospect projects, client management and maintain relationship with associations, government authorities and players of the energy sector in Brazil. Beginning of his career in SBM Offshore, Rafael worked in project management, engineering, procurement, and construction. Highlights of this experience include participation in several other projects, including 5 FPSOs, 1 FPU, and 1 Calm Buoy. Rafael Torres is graduated in Electrical Engineering and with post-graduations (MBA) in Project Management, O&G Business Development and a MBE in Energy.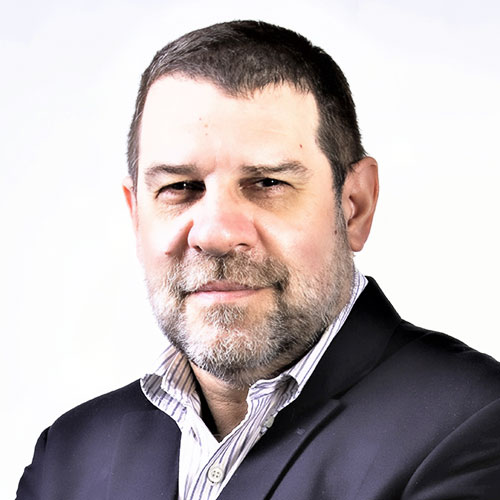 André Cordeiro
MODEC
AREA MANAGER
Andre Cordeiro has been working for the past 15 years at MODEC Group. Starting as the First Brazilian Operations Manager, Andre worked at many different areas like Asset Management and Mexico Country Manager leading MV34 FPSO MIAMTE and Mexico Company implementation. Graduated on Chemical Engineering at Rio de Janeiro Federal University (UFRJ) and on Executive Master Business Administration at Federal University COPPEAD. Andre has worked at Oil & Gas Industry for the past 35 years.
FPSO technical upgrading securing safe re-start and "all time high" production from Peregrino Field
Bjørn Øystein Holst
Equinor
Operations Vice President
42 years in O&G industry, 23 years offshore covering several leadership roles incl. OIM VP OPS and Operations Mgr for several NCS fields and EPI UKI Mariner 2017-2021 and EPI BRA Peregrino 2008-2012 and 2021 to date. VP Corporate Safety 2013-2016. International assignments to Canada/St.Johns, Russia/Gubkinsky, US GoM, UK Mariner, Brasil Peregrino (2) and EPI Angola.
Cesar Cunha de Souza
Petrobras
EXECUTIVE MANAGER FOR SRGE
César is an Electronic Engineer graduated from UERJ and an executive MBA from COPPEAD. With more than 20 years in the oil and gas industry, he has worked in different managerial positions in operations, procurement, maintenance and engineering projects. He is currently responsible for the Executive Management responsible for the implementation of new assets in Surface, Refining, Gas and Energy at Petrobras.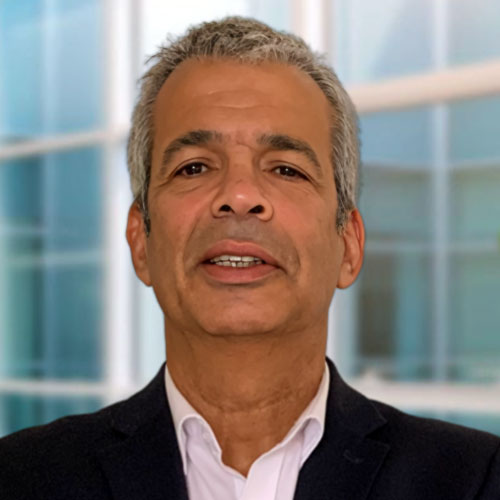 Cláudio Cesar Araújo
Karoon
Karoon Energy Consultant
Mechanical engineer with various management specialization trainings (FGV, COPPEAD, INSEAD, IMD, IBGC) - Professional career spanning over 30 years in Petrobras - holding key positions in subsea construction, FPSO construction, and procurement; - Served as Chief of Procurement (Gerente Executivo), responsible for managing a portfolio of contracts worth around US$50 billion per year and - Co-Director of CCA-D Consulting with a client portfolio in the O&G market.
Petrobras strategy for new FPSOs
Lourenço Fróes
Petrobras
New FPSOs Program Coordinator
Certified PMP,worked in Petrobras offshore megaprojects as team leader,commissioning manager, engineering and procurement manager and project manager. Experience of working overseas as construction coordinator in France, FLNG development in France and procurement expeditor in US Graduated in Electrical Engineering by UFRJ, Master Degree in Energy Planning by COPPE/UFRJ. Currently works at the Coordination of PROFORT (Petrobras New FPSOs Program).
Guyana Liza FPSO, success approach
Arthur Pereira
Siemens Energy
Head of Packaging & Compression in Brazil
Graduated in Electrical Engineering by PUC Minas Gerais, with Post Degree in Industrial Administration by Fundação Carlos Alberto Vanzolini, MBA in Business Executive by Fundação Dom Cabral , Post MBA in Marketing, Leadership and Negotiation by Kellogg Northwestern University and certified as Project Management Professional by PMI since April 2005, Arthur has developed his career over 25 years in the Energy and O&G sectors, working with Generation, Transmission, Distribution and Industry markets. For the past two years, he has been responsible for Packaging (Global position since Sep./22) and Compression in Brazil (Santa Bárbara d'Oeste). Living in the USA for 2 years and working for Latin America for 7 years gave him a valuable international experience and relationship with several customers and company's headquarters around the world. He has experience in structuring and restructuring departments to drive business growth and enhance profitability in the Brazilian and LATAM markets.
Cynthia S. Silveira
ONIP
General Director
Cynthia Silveira, is an Electrical Engineer from UERJ, Master in Sciences-MSc in Mechanical Engineering from COPPE/UFRJ and has a Master's Degree in Natural Gas Transport from École des Mines de Paris - France. For over 30 years she has been working committed to developing the petroleum and natural gas industry. Until January 2023, she was CEO of TBG-Transportadora Bolivia-Brasil de Gás Natural, also was Independent member of the Board of Petrobras until April 2022, Board member of TAG in 2019, Director of IBP for 4 years, Director of TotalEnergies in Brazil for 10 years, Board member of TBG and TSB for 13 years, Member of the Executive Committee of IGU - International Gas Union for 2 three years, and currently, President of the Business Council of Oil and Gas of FIRJAN and General Director of ONIP – Organização Nacional da Indústria de Petróleo e Gás Natural.
Renan Faria
Seatrium FELS Brasil
Head of Commercial & Project Management
Renan Carlos de Faria is Head of Commercial and Project Management Department on Seatrium FELS Brasil, a member of Seatrium Group. Graduated in Production Engineer by Universidade Estadual de Maringá and specialized in Management by Nanyan Technological University in Singapore, he started his career at BrasFELS Shipyard in 2009 as a trainee engineer. Renan Faria has achieved other functions as Construction Manager, Project Manager and Yard Manager of the shipyard and participated in relevant major projects as P-56 semisubmersible platform and more than 5 FPSO's. In 2018, he has started his trajectory on Commercial Department of Seatrium FELS Brasil and nowadays is responsible for all tenders and project execution for the group in Brazil.